The Tale of the Elm Trees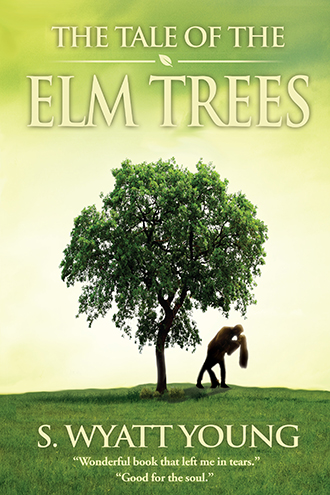 Bruised by religion, battered by tragedy, Charlie Shaw is alone, his heart calloused toward God and women, having lost all hope. But when a fateful thunderstorm forces Charlie to take refuge in a coffee shop, his life is turned upside down by the radiant Katie Monroe.
Filled with exuberant playfulness and witty intellect, Katie becomes the love of his life, scaling the thick walls of his heart and soothing his deepest wounds with a love the likes of which Charlie has never before known. Welcomed into Katie's family by that same soul-shattering love, Charlie finally recovers the sense of home that he long ago lost.
But when tragedy strikes yet again, Charlie stands at a fork in the road. Will he lash out at God and run from his pain as he did so many years before, or will he stand and face the agony from which he long ago fled, opening his heart to the only One who can soothe the painful sting of loss and give him everything he so desperately longs for?
Buy on Amazon • Buy at Barnes & Noble • Buy on Apple